MY24COACH® has been specialized in ONLINE coaching and  sparring of executives of all hierarchy levels  for seven years. Our coaches are professionals with many years of experience and best references. 
The cooperation takes place to a large extent on our professional online coaching platform. And not just since Corona. Because it has been apparent for a long time: ONLINE COACHING is the future - as a sensible alternative or valuable and very practical supplement to presence coaching. Whether at work, at home or on a business trip - managers are always in touch with their coach and sparring partner.
---
Onboarding
When a new manager starts at the company, he or she is in the spotlight from the very first minute. The 2017 Haufe Onboarding Survey of 227 HR managers revealed that one in four managers leaves the company again during the first year after being hired. In view of the high costs associated with this, the question of how the onboarding of new managers can be professionally set up in order to avoid losing laboriously recruited and qualified candidates within the first few months comes to the fore.
External coaches offer neutral support and regular exchange. Together with their coachee, they develop individual strategies to deal with everyday challenges and help them to continuously reflect on their own role in the new company.
Problem > Solution
Managers are under great pressure today. It is not always easy to meet the demands of the company, the employees, those of the supervisor and also one's own. It is quite possible to get into a situation in which there is suddenly a lack of clarity about how to proceed. A personal coach and sparring partner offers valuable support here.
Reflecting on one's own leadership behaviour
Solving conflict situations
Expanding communicative and/or social competence
(Re)learning certain behaviours
Managing crisis situations
Planning and defining visions and strategies
Designing of change processes
Resilience
In today's working world, the pressure is often enormous - especially for managers. Not infrequently, this is to the detriment of health.
Reacting in time is extremely important. It is a matter of "taking a step back", structured reflection and the regular use of coping techniques. A personal coach provides support. 
Build and expand resilience
Get rid of stress symptoms
Know and apply stress management techniques
Consciously control your own feelings and thoughts
Finding inner strength and calm
Setting limits
Self-responsible goal and result orientation
My First Management Job
A manager for the first time. This is usually associated with many questions and uncertainties. The first impression that the new boss makes on future employees and colleagues is decisive for the future. It is not only the first 100 days that are decisive, but also the months that follow, which show whether it is possible to arrive in the new function and be accepted by employees, superiors and colleagues.
How do I have to act so that my employees go along with me - especially in difficult situations?
How do I deal with conflicts?
Am I still allowed to be ME or do I have to become someone else in order to be successful?
Can I be a boss and a colleague at the same time?
How do I conduct meetings and appraisal interviews?
What can I do to promote team spirit?
Pit Stop
There are situations in which a manager wants or needs to reorient himself - within or outside the company. 
Through a professional "pit stop" you will gain an objective evaluation of your scope, get clarity regarding your motivation, values and goals and gain new perspectives for your future.
Clarification of your professional role
Self-image / external image
Competence and personality analysis
Recognise market opportunities
Use of the personal network
Making decisions
Concrete next steps

Smart decision-makers are always in demand when several answers are possible at the same time and unambiguity is impossible. The more challenging and complex the situation becomes, the more decision-making ability becomes the yardstick of good and smart leadership. To be able to make decisions, you need reflection, a change of perspective, clear strategies and unusual solutions. As a sparring partner, we enter into discourse with you, provide answers and strengthen you in leadership.
As an external sparring partner, we are always at your side when you need us. Occasionally, this means immediately. We offer you a consulting process that allows you to contact us at any time: Online and in person!
Sparring at eye level
Working together
Short-term contact point
Interdisciplinary management know-how
Proven consulting competence
---

It is becoming apparent: ONLINE COACHING is the future - as a sensible alternative or valuable and very practical supplement to presence coaching. Whether at work, at home or on a business trip - managers are always in touch with their coach and sparring partner.
The possibilities of ONLINE COACHING go far beyond telephone, zoom or e-mail coaching. Coaching takes place via computer, laptop, tablet or cell phone in a private, data-secured virtual space on a specially developed, professional coaching platform.
Depending on the content, goal, and coachee, various forms of communication are used: live text chat, time-shifted text chat, live voice or video connection. As in face-to-face coaching, coach and coachee work with various professional coaching tools such as whiteboard, scales, pictures, sociogram, inner team, etc.
Online Coaching is intensive
The high frequency and regularity of coach and coachee contact during ONLINE COACHING guarantees intensive cooperation, ensuring an extremely effective opportunity for personal development.
Online Coaching is engaging
The written work and the requirement for coachee reflection make ONLINE COACHING highly engaging. With results stored automatically, it is also possible to quickly pick up work at subsequent sessions. 
Online Coaching is direct
Simultaneous and staggered communication is possible with ONLINE COACHING
The coachee decide when to address a particular issue. They have access to a virtual coaching space at any time.
ONLINE COACHING is not just at regular intervals; it is also available in between fixed appointments,  when the issue is topical or maybe even urgent – a hotline, so to speak.
Online Coaching is omnipresent
Because location does not matter for ONLINE COACHING, the business has access to MY24COACH's pool of coaches at any time, regardless of where it is based. The tedious aspects of setting up appointments, organising meeting rooms and travelling are a thing of the past too.
---
The center of the encryption of the data connection between browser and server is the SSL technology. Today, this is referred to as Transport Layer Security (TLS). However, it is more widely known under its predecessor name Secure Sockets Layer (SSL). TLS/SSL is a hybrid encryption protocol for secure data transmission on the Internet. SSL is used to secure the http protocol. It then becomes https:// in the address bar of your browser (HTTPS: Hypertext Transfer Protocol Secure).
How is this data protected on the MY24COACH platform?
The servers are operated in a data center in Germany.
Access to the MY24COACH platform is password protected.
The passwords are encrypted in the database. Apart from the user himself, nobody knows the password, not even the admin. Passwords sent over the Internet are changed immediately after the first access. The database is secured against unauthorised access.
---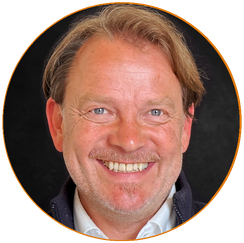 Rolf Zemp
Business Psychologist
Zürich
---
Business coaching is a project - with a problem, a defined objective and an agreed time frame. MY24COACH® offers you three project packages. All three packages are flat rate, i.e. it is a very intensive coaching, where the number of contacts and interventions is unlimited. 
The coach responds to a request from the coachee within 24 hours from Monday to Friday.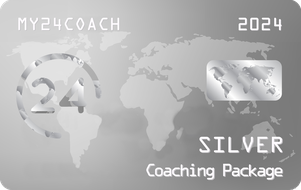 CHF 3'800.00
     zzgl. 7.7% MwSt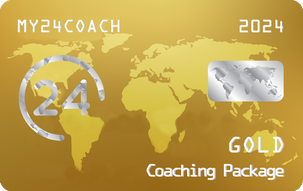 CHF 7'600.00
     zzgl. 7.7% MwSt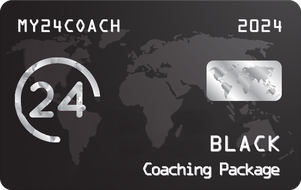 CHF 15'000.00
     zzgl. 7.7% MwSt
---
With Management Sparring on demand, we also work with flat-rate packages.
Every cooperation starts with a "get-to-know-you" month. If the sparring is continued afterwards, there are also 3-, 6- and 12-month packages.
If you are interested, we will be happy to inform you of the flat rate prices during a telephone conversation.
---
---